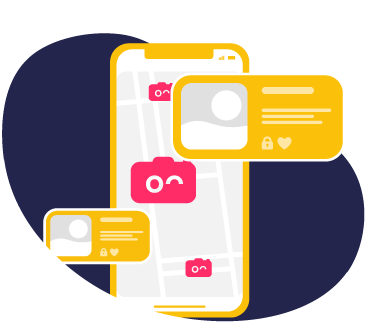 Hyper personalized
With Joolsi, you can access photos and videos when you 'unlock' them at the location they're tied to. Messages that are hyper personalized.
The prettiest shots of your cat. The funniest photos of a night out with friends. Or the most memorable moments with your lover. Share authentic content - called Winks - in a safe, personal environment.
You can share your experiences privately (or very publicly). Whatever suits the situation. The type of content, the location and the people that can access it are up to you! Explore your world and make authentic memories, together!
Go out there and be your amazing self!